What Does 'Bachelorette' Host Chris Harrison Think of Hannah B?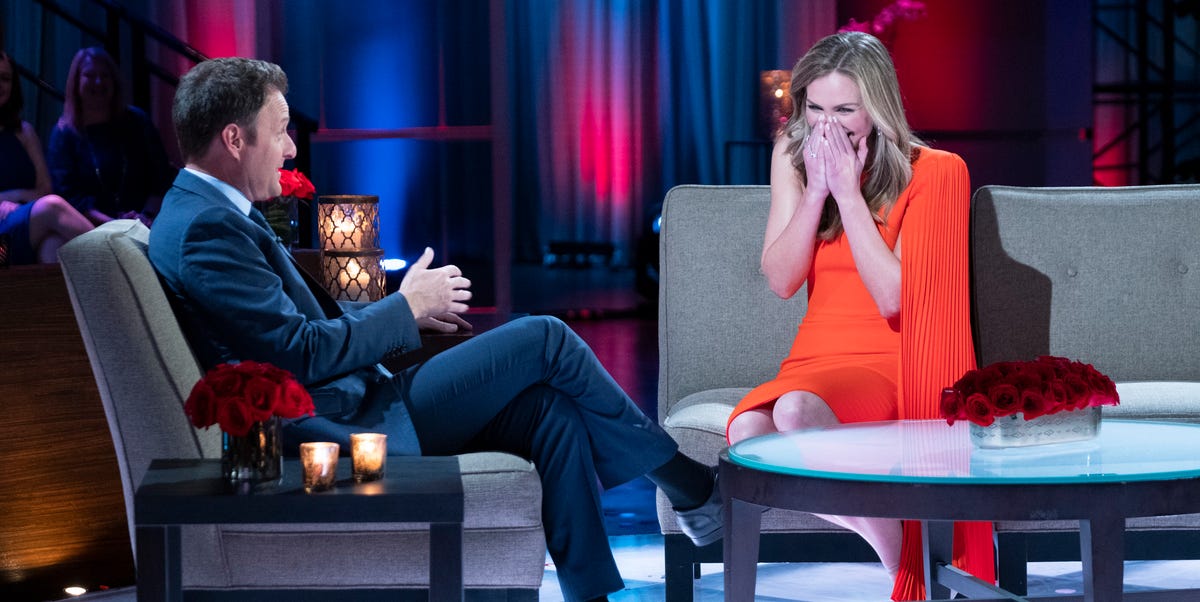 When Alabama native Hannah Brown was chosen as the lead for 2019's season of The Bachelorette, Bachelor Nation was a tad bit confused, and host Chris Harrison just admitted to The Hollywood Reporter that he was also "skeptical" about Hannah in the beginning. Hannah was announced as the Bachelorette during the After the Final Rose special, and she seemed slightly anxious during the taping, and she missed a bunch of her cues, instead filling the silence with nervous laughter.
Harrison explained, "Whoever was skeptical after the After the Final Rose special and was scared: I was in that boat. I was scared to death! I left that special thinking, 'Oh, dear Lord, did we just make a huge mistake?'"
While Hannah is very sweet and quite hilarious, she placed seventh on Colton Underwood's season of The Bachelor, and Bachelorettes are usually chosen from the top four. In addition, Hannah always seemed a bit awkward in front of the cameras and she even referred to herself as the "hot mess express" in her intro video.
However, Hannah's natural charm is what made the show's producers choose her, and Harrison says that she soon fell into the groove of things. "After night one—actually, about an hour into filming that first night—I realized: this was the woman. This was Hannah. She came in firing on all cylinders, controlled the situation, was funny, sweet, powerful and all the things that we knew she was."
Harrison also revealed some juicy details from the season, which premieres Monday at 8 p.m.
"There is more drama this season than we've ever had on any show, The Bachelor or The Bachelorette — the man drama is intense. It gets physical. They were just on fire. And I think a lot of that had to do with the guys being really on point, with even one of them kind of professing his love on one of the first dates. The analogy I give Hannah is that it's like you're drinking from a fire hydrant. It's a lot and sometimes, it's just too much. These guys were a lot for her to handle, but she held her own. It was rocky and it's been a lot for her."
Ok so now we know that this season of The Bachelorette includes: a physical fight, a guy that might have a girlfriend, a profession of love on a first date, and a guy that's fathered 114 children…we can't wait!
Comments
comments