Diamond Platinumz, Amber Lulu and other bongo stars mourning – Weekly Citizen
The Bongo music Industry is mourning the death of Mbalamwezi , a band member of the famous group dubbed "The Mafik".
Reports indicate that the lifeless body of the singer was found naked beside the road in the outskirts of Dar es Salaam and taken to Muhimbili Mortuary. The cause of his death is yet to be revealed.
The group comprises of three members (Hamadai, Rhino King and Mbalamwezi) had been scheduled to perform on Friday at a show called "The Return of Q Chillah" at Mona Lounge, Tabata.
Before the death of Mbalamwezi, The Mafik had released songs like; Vuruga, Bobo, Passenger, Niwaze ft Ruby, Dodo, Sheba, Nibebe, Abiria and Carola
"Mjomba wa marehemu Mbalamwezi ambaye ni msanii wa The Mafik amedai taarifa alizoletewa na ndugu wa karibu wa msanii huyo ni kwamba mwili wa marehemu uliokotwa mitaa ya Afrikana ukiwa hauna nguo baada ya muimbaji huyo kutafuta kwa siku moja bila mafanikio yoyote" reads an update by Bongo 5.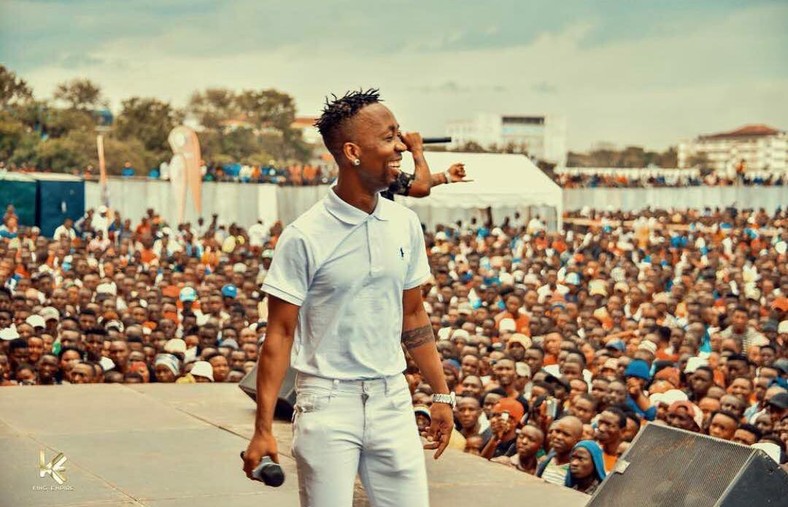 The Late Mbalamwezi of The Mafik. Tanzanian Boys Band "
WCB president Diamond Platnumz led his fellow musicians in mourning the sudden demise of Mbalamwezi .
Diamond Platnumz
"MAY YOUR SOUL REST IN PARADISE.."
Beka Flavour
"Sijaamini bado ila kama ni kweli R.I.P ndugu yangu jamaa yangu sijuhi ata nisemaje kapumzike kwa amani mbele yako nyuma yetu #DY /mbalamwezi R.I.P polen pia @themafik_ kuondokewa na msanii mwenzenu ambae mlishazoeana ktk utendaji kazi pamoja "
Amber Lulu
"Daaah nilikuona mara ya kwanza kumbe ndo ya mwishoo #nyamachomafestival RIP ,pumzika kwa aman ndugu"
Comments
comments