Nairobi County Woman Representative Esther Passaris has spoken for the first time on the drama that ensued yesterday during Madaraka day celebrations when she stormed out of Governor Mike Sonko's abusive speech.
In a response to Sonko's abusive remarks, Passaris wondered why Sonko had to stoop low to the level of insulting her, drawing in her husband in his abusive speech at a time when the governor knows who she is married to.
"It is unfortunate that he had to go that low," Passaris said.
She appealed to the governor and his administration to grant her the necessary approvals she required to implement projects in Nairobi.
Passaris noted that despite seeking the approvals for four weeks, Sonko's administration is yet to act and probably this explains why she has been attempting to reach out to the governor on phone without much success.
Passaris expressed frustration with Sonko's administration revealing that she hass been "running around his office from one person to another to get this (approval) letter".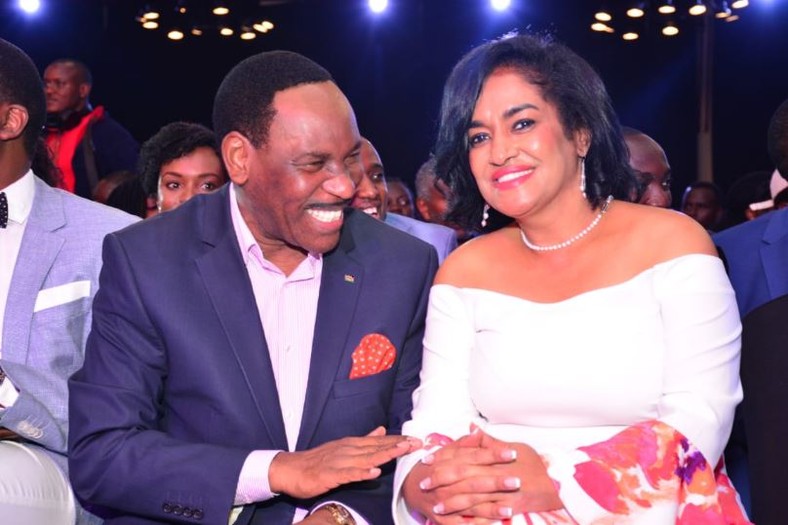 Esther Passaris with KFCB CEO Dr Ezekiel Mutua at the Groove Awards 2019

Passaris who headed to the Groove Awards 2019 after walking out of Sonko's abusive speech inted that the tension between them could be related to Sonko's reluctance in approving her projects.
Passaris is currently working on an ambitious project to construct public toilets in Nairobi, noting that the existing ones are too few and located far apart, leaving Nairobians with little option to respond to a call of nature.
During Saturday's speech, Sonko bashed Passaris, making it clear that he is not amused with her frequent calls which he is often not in a position to respond to.
The governor wondered why Passaris called him frequently, stating that he is not married to the Woman Representative.