Insiders open up on Nairobi Governor Mike Sonko's dirty tricks and blackmail allegations after public fall-out with Passaris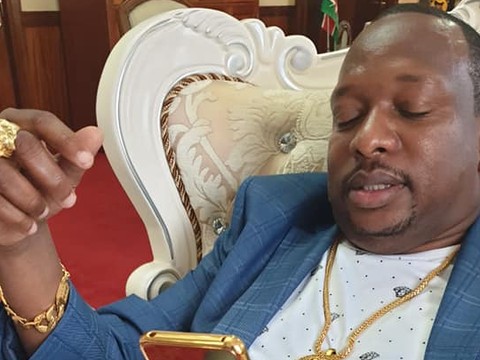 Details have emerged of dirty tricks and tactics allegedly employed by Nairobi Governor Mike Sonko to in his dealings to blackmail politicians and businesspeople business people into cooperating.
Former Nairobi County Education executive Janet Muthoni-Ouko who recently fell out with the governor told Saturday Nation that Sonko gives people financial assistance but with strings attached and blackmail is one of his favourite tools.
Sonko's money coming with strings attached
She dismissed the notion that the governor is generous when it comes to money, stating that his financial assistance always comes with strings attached.
"He will forever be telling you how you 'ate' from the (Questionable and corrupt) deal and uses it against you later in case of a fall-out," Ouko said.
Drawing from her experience, Ms Ouko revealed that the only way to escape Sonko's dirty tricks is by ensuring that your engagements remain as professional as possible and resisting his offers.
"Why do you think I had the courage to answer him back? If he had any scandal or deals we had done with him then why didn't he bring it out?" She challenged.
Her account was confirmed by multiple sources who spoke to Saturday Nation and who confirmed that the governor uses blackmail to coerce businesspeople and politicians into cooperating, sometimes in controversial circumstances and dealings.
The scheme involves recording phone conversations and messages which are later on used as a weapon to force others to cooperate, failure to which the recordings and messages often surface online with the narrative twisted to favour the county boss.
Insiders told the paper that Esther Passaris is the latest victim of the trickery, alleging that it was a matter of when, not if, Sonko would release recorded conversations which had reportedly been used as a weapon to ensure Ms Passaris co-operates.

Governor Mike Sonko accused Nairobi Woman Rep Esther Passaris of getting paid to start Madaraka Day brawl with the governor

The insider told the publication that "If you listen keenly to the conversation between him and Passaris, you can hear the way he (Sonko) is repeating a question that tells you he is recording and he wants you to come out clearly on the content".
As soon as Sonko differed with Passaris during Madaraka day celebrations, the recordings indeed did surface online a few hours later with Sonko releasing more after his interview on Citizen TV's JKL was cut short.
Casualties in Sonko's leaked recordings
The governor, it appears, has perfected his art through experience with several notable personalities becoming victims.
Among those who have fallen victims to his schemes are Kiambu Governor Ferdinand Waititu, Polycarp Igathe, former County Executive Committee member Janet Muthoni-Ouko and businessmen Mike Maina, Patrick Nderitu and Praful Kumar who had their recorded conversations with Sonko released to the public.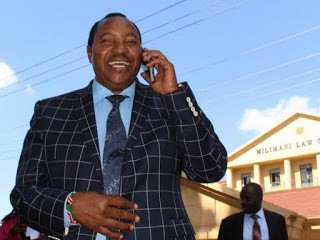 Ferdinand Waititu is among those whose phone conversation with Mike Sonko was recorded and released to the public

While the recordings have always (attempted) to paint Sonko in good light and vilify his friends-turned foe, the same is not always the case.