Kenyan boy Lawrence Masira who was awarded by Arsenal star Mesut Ozil after his photo went viral for donning a T-shirt written Ozil with his jersey number 10, has landed an ambassadorial job.
On Tuesday, young Lawrence was named the Face of Visa Players Escort Program for the upcoming Africa Cup Of Nations (AFCON) tournament that will be held in Egypt.
"Meet the Face of Player Escort Program, Lawrence Masira," read a tweet from Visa Kenya.

Lawrence Masira. Kenyan boy awarded by Ozil lands ambassadorial job

He will be accompanied by four other children from Kenya to be part of 1000 children who will walk players into the pitch, during the AFCON games.
Surprise gift
Arsenal midfielder Mesut Ozil in March gifted Lawrence with his jersey, a new pair of boots and caps.
Ozil in a tweet stated that the decision was inspired after he saw the tweet of the boy wearing a self-made shirt donning his jersey number.
"The picture of a Kenyan boy with a self-made shirt on Twitter touched me so much. And look at Lawrence now. It's so heartwarming to see him and his brother happy," read a post by Ozil.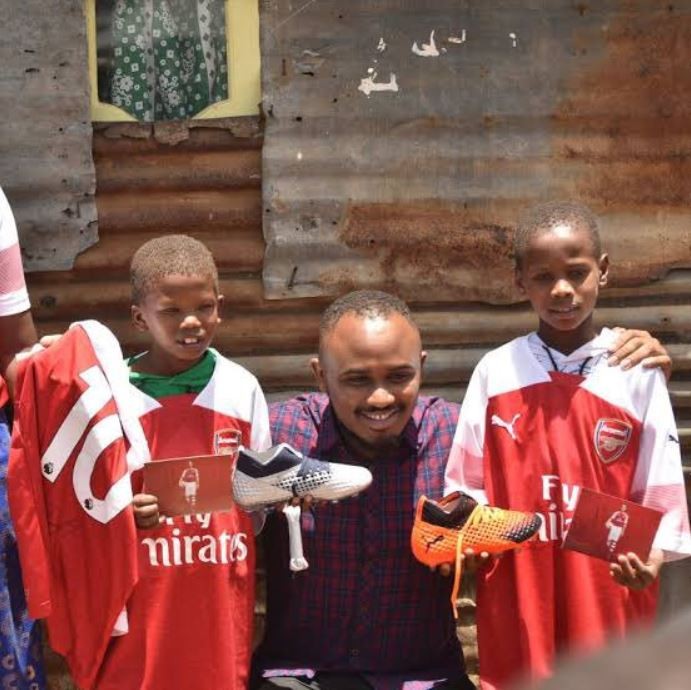 Kenyan boy awarded by Ozil lands ambassadorial job

He also sent jerseys to Lawrence's entire team.
Eric Njiru
Lawrence Masira's fortunes changed after Homeboyz Radio sports reporter Eric Njiru tweeted how he met and interacted with the young boy and learnt that he was a huge supporter of Mesut Ozil player.