Ladies go wild as Sauti Sol's Bien Aime shows off his "manhood" (Photo)
Sauti Sol singer Bien Aime has caused an uproar on social media after sharing a photo that exposed his seemingly huge "manhood"
Ladies could not keep calm as the singer shared the photo he captioned with the #Nviirichallenge.
Photo

Ladies go wild as Sauti Sol singer Bien Aime shows off his "manhood"

Some of the ladies on his follow list publicly said how impressed they were, with what they had seen and thought was the singer's manhood. Others sent messages to his girlfriend congratulating her.
The #Nviirichallenge began after a section of their fans claimed that their Solgeneration signed singer Nviiri's manhood looked big in their first music video 'Extravaganza'.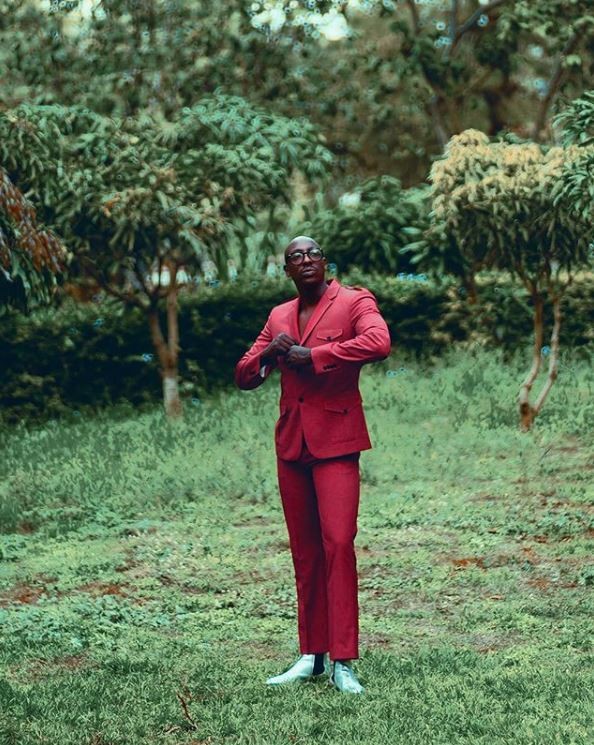 Ladies go wild as Sauti Sol singer Bien Aime shows off his "manhood"

Here are their reactions;
eddah_bange Nimeambia macho yangu see no evil na hivyo ndio nimefunika eyelashes wakati nimemaliza kuangalia sweater…
chikikuruka Dead!!!!
starchebet Waluhya kujeni hii side kidogo…
sowairina Lakini umeweka nini huko ndani???‍♀️
missmakori Hii ni chupa ya Minute Maid ???
kansiime256 Is his thing disconnected from the body!? ????
joy_joan7 Hii kuni inaeza pika githeri hadi iive?
wayua_wayua Toa hio kitu umeweka kwa mfuko wewe ???
annmulandi Hii niilie watu huskia kwa kitovu?
puritykatutah I thought i have a problem with my eyes until i read the Comments…but why Why???
janethemelanin Uuuuuiiii remember to thank God for the blessing
joyweston @chikikuruka should be celebrate like other heroes on mashujaa day ?
ririkaloki @nduku_domba I thought I'm the only one who saw Nviriii's niniiii
shantel_sabrina Ata wewe ndo unafaa kuitwa bwana mkunaji?? ata #willypaul hafiki…ukikuna chiki vizuri anapata tripple..????
shiku_wamaria @chikikuruka are your intestines okey????
moniekarocho Mungu ninyunyuzie maji macho yangu yaache kuona yasionihusu ?? ?