2 Women Jailed for Plucking Weeds at Rich Man's Farm
Two women, 45-year-old Faith Muthoni and Purity Wambogo aged 42, were sentenced to serve two-months non-custodial sentences after they pleaded guilty of trespassing into the Frankenstein Farm in Embu and picking black-jack (a local weed) to feed their rabbits.
The two who hail from Kathangari Village in Embu North pleaded their case before Senior Resident Magistrate Tony Kwambai and asked for leniency.
According to court records, the two were accused of trespassing into the restricted farm on June 29, and proceeded to pluck the weed without the owner's permission.
During the hearing, the prosecution presented the bale of black-jack, which was found in the possession of the accused, before the court as evidence.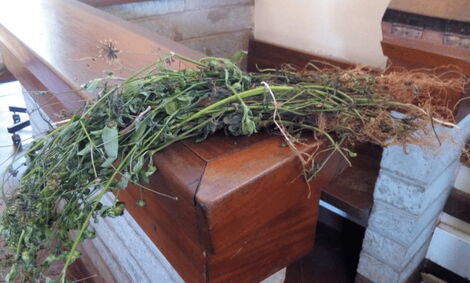 The bale of black-jack that was presented as evidence at the Embu Law Courts on June 30, 2020.
File
The prosecutor further revealed that the women were found plucking the weeds and bundling them in a heap by one of the farm managers, who then reported the matter to the Manyatta Police Station.
The two were then arrested and arraigned in court.
In their defence, the accused informed the court that they only picked the black-jack to feed their rabbits, arguing that they did not intend to cause any harm to anyone.
Upon ruling that they serve out a 2-months non-custodial sentence, Magistrate Kwambai warned them and urged that they stay out of trouble lest he is forced to see them finish their sentences in jail.
The ruling revived the infamous High Court ruling in Siaya County where two men were sentenced to six years imprisonment after being found guilty of stealing four chicken.
Fredrick Otieno and his co-accused George Onyango were charged for committing the act on December 1, 2014, at Lundha sub-location in Gem Sub County in Siaya.
In his ruling Senior Resident Magistrate, Jared Sani found both guilty of the burglary act contrary to section 304 (2) of the Penal Code.
"I have considered their mitigation, however, I sentence them each to three years for stealing and three years for burglary charges that will run consecutively," ruled the magistrate.
The accused had pleaded guilty but requested leniency saying they had to take care of their families.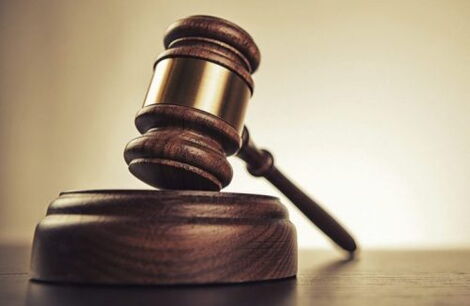 File image of a court gavel
File
Comments
comments