Fieldwork in Africa Scholarship 2022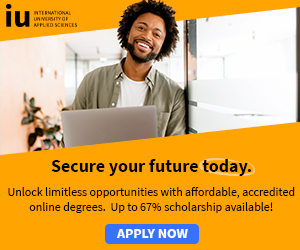 Fieldwork in Africa Scholarship 2022 – Nordic Africa Institute
Scholarships in Africa 2022 » Academic Grants in Africa 2022 » Travel Grants 2022

Fieldwork in Africa Scholarship: Africa travel scholarship available for academic support, research training and fieldwork.
Travel scholarship funds for travel and/or lodging expenses. Travel scholarships for fieldwork in Africa provided by the Nordic Africa Institute.
Under this scheme some 20–30 scholars associated with Nordic universities, colleges and research institutions are sponsored annually for research trips to Africa.
Fieldwork in Africa Scholarship; Who can apply?
Students registered in educational programmes at Nordic universities, colleges and other research institutions in the Nordic countries (Denmark, Finland, Iceland, Norway and Sweden) can apply for the scholarships regardless of citizenship.
The scholarships are only intended for MA and PhD candidates.
Fieldwork in Africa Scholarship; Which projects qualify for support?
The scholarships are intended for research and preparation of research projects.
Research should concern development issues in Africa and emphasis is placed on the social sciences (anthropology, history, economics, human geography, political science, sociology etc).
Scholarships are intended to cover travel expenses to Africa and to contribute to the cost of local travel and living expenses.
Exceptionally, scholarships may be awarded for archive studies in Europe.
Travel Scholarship; What does not qualify for support?
Natural science projects must clearly indicate how they relate to social sciences and development.

The scholarships are not awarded for study visits, excursions, or participation in conferences. Funds to cover salary expenses cannot be applied for.

Travel scholarships will not be awarded for fieldwork that has already been completed before 31 January (the closing date for applications).

Travel scholarships are not awarded to the same project more than once.

Support is not given for language training trips.
Travel Scholarship; Closing date
The Travel Scholarships are awarded once per year and applications mailed in by 31 January. NAI does not accept applications sent by e-mail.
Travel Scholarship; Evaluation of applications
The evaluation is a two-step process where the applications are primarily evaluated on the basis of scientific quality and relevance. Secondly, the distribution among the Nordic countries, disciplines and gender is considered.
Travel Scholarship Application & Communication
Scholarships will be awarded at the end of April. All applicants will receive notification in writing.

For more information and scholarship application, see; Fieldwork in Africa Scholarship – Nordic Africa Institute
More; Scholarships in Africa » Academic Grants in Africa » Travel Grants

Comments
comments