Kenya Railways Launches New Train Service to Nairobi CBD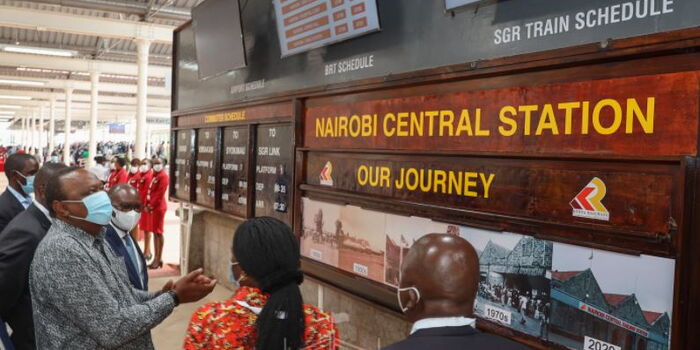 Kenya Railways (KR) has launched a new train service for residents in Limuru and its environs to access the Nairobi Central Business District.
The service will commence on Monday, May 17, 2021, and will operate in the morning and evening hours offering convenience to the commuters.
The service will have stops at Kikuyu, Dagoretti and Kibera with the first train departing Limuru Town at 5:30  a.m and an expected arrival time of 7:52 a.m.
The evening train will depart from the Nairobi Central station at 5:50 p.m to arrive at Lukenya Railway Station at 7:52 p.m.
The train schedule for the Limuru route.
Facebook
With the schedule, the train will have a two-minute stop at each station to ensure efficiency in meeting the set times.
Kenya Railways announced that commuters looking to use the commuter train would part with Ksh80 per trip.
The new route will add on to the existing services with the recently launched route to Lukenya where commuters are charged Ksh100 per trip.
Also running are train services to Syokimau, Kikuyu, Ruiru, Athi River and Embakasi Village stations.
Kenya Railways has in the recent months moved to increase its operations within the Nairobi metropolitan area and the whole country.
According to the plan, the service will be extended to Thika town and to Nyeri with the construction of Chaka Railway Station which is at an advanced stage.
"Once completed the station will serve Chaka Township which is a strategic trading centre in Nyeri County," KR stated.
The agency also began refurbishing 31 trains ahead of the launch of anticipated Nairobi – Kisumu train service.
"Among the 31 locomotives, 9 are being rehabilitated and 22 others are undergoing an overhaul under the partnership between Kenya Railways and Kenya Defense Forces (KDF)," read a statement from KRC.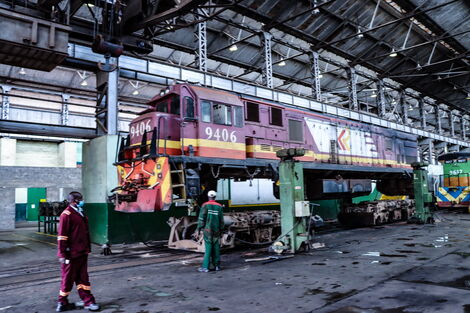 Rehabilitation of an old train underway at Numerical Machining Complex at the Nairobi Central Railway workshops
Twitter
Comments
comments