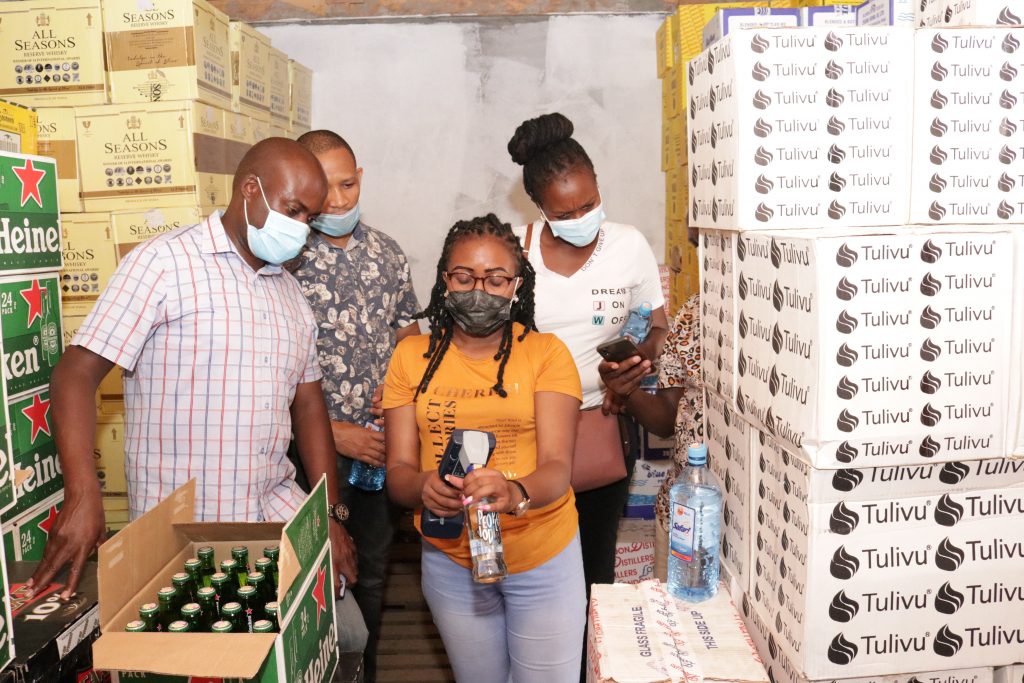 The Kenya Revenue Authority (KRA) has seized several litres of illicit alcoholic beverages during an anti-illicit trade operation Nairobi.
KRA carried out simultaneous operations in various parts of Nairobi including Kariobangi, Ruai, Kiserian, Dandora, Pipeline, Kasarani and Kenyatta market, and western, & Central regions part of Kenya. The operation happened on Saturday and KRA officers seized various brands of illicit liquor estimated to have a market value of KShs. 1,430,900 and tax value of KShs.657,343.
The raids were conducted on targeted shops after KRA received information from the public on the presence of counterfeit excise stamps in the market of excisable goods.
Illicit trade has very serious implications that affect all the concerned players' right from the manufactures conducting their business within the confines of the law to the unsuspecting consumers who might end up consuming potentially hazardous products. Illicit trade also denies government its due revenue.