Orphan stranded in hospital over Sh3.5 million bill: The Standard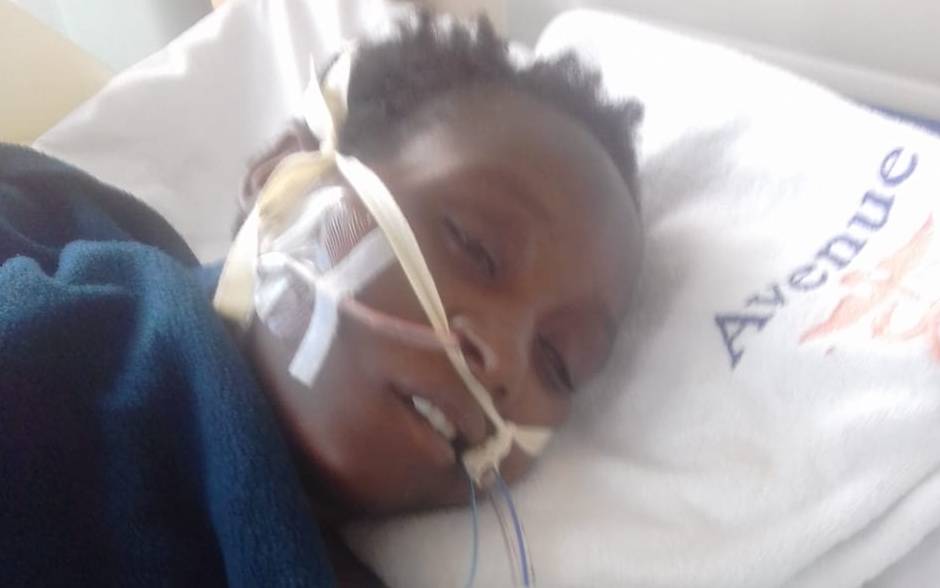 [ad_1]

Pixie Dorcas bed-ridden at Avenue Hospital, Nairobi. [Photo: Courtesy]
A 23-year-old student has been left fighting for her life after what started as depression deteriorated to a life-threatening condition.
Pixie Dorcas, an orphan, is currently at Avenue Hospital diagnosed with clots in her chest and kidney failure.
The 23-year-old until her admission in hospital in May has been battling hypertension and depression. She is a student at Nairobi Institute of Business Studies pursuing Hospitality and Tourism.
She is said to have once worked at Maasai Mara.
According to her housemate, Christine Kangai, whom she grew up within an orphanage in Nyeri, Pixie has been on over the counter medication.
The two stay in Embakasi
She explained that she was rushed to the hospital by a neighbour. However, when they arrived in MP Shah hospital, they were referred to Avenue as she needed specialised treatment.
"We were told she should see a psychiatrist and she was booked in Avenue hospital where she spent the night," said Christine.
After a day, she was discharged and given some drugs to take while recuperating at home.
However, a few days later, she got sicker and again she was rushed back to Avenue.
"This time, she was placed on intensive Care Unit as she was unresponsive," said Christi9ne.
Pixie was in ICU for 18 days and only came out early June.  As of June 4, 2020; the bill was Sh2.6 million.
By last week, the bill had jumped to Sh3.5 million.
"By the time she left ICU, her kidneys were not that good and she has been put on dialysis twice a week," said Christine.
Pixie has since been moved to the general wards but is yet to regain her full health as she is still feeding on her own.
[ad_2]

Source link