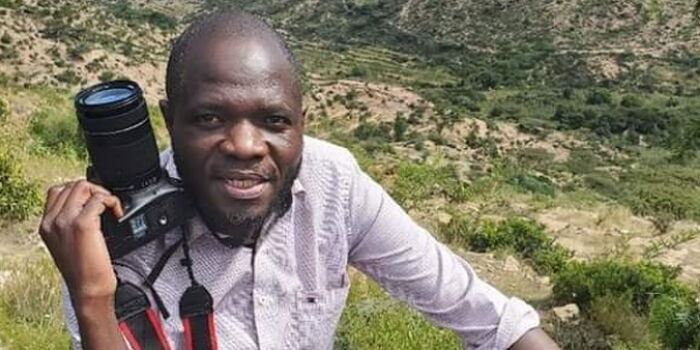 An Ethiopian court on Wednesday, August 5, ordered the release of Kenyan journalist Yassin Juma, Ethiopia's OMN journalist Melese Diribsa and three other individuals on bail.
The court indicated that police officers had failed to present evidence to prove they committed a crime.
Juma was allegedly arrested and detained while covering massive protests that erupted in Ethiopia's Oromia Region, following the death of musician Hachalu Hundessa.
File image of independent Kenyan journalist Yassin Juma (left) with Oromo activist Jawar Mohamed (left)
File
He is facing charges including incitement and involvement in violence.
Abdulatif Elemo, one of the lawyers who is representing a group of over 30 suspects arrested in the aftermath of the assassination on Oromo musician Hachalu Hundessa, indicated that Juma had developed health complications while in hospital.
Elemo added that an official from the Ethiopian embassy had visited Juma after hearing about his health condition.
Hachalu was an activist for the Oromo ethnic group and the artist was shot dead while driving in Addis Ababa, Ethiopia's capital on Monday, June 29.
Other emerging reports alleged that Juma was arrested out of his friendship with Ethiopian activist Jawar Mohammed.
Jawar, an Oromo, is one of the fiercest critics of Prime Minister Abiy Ahmed's government andJuma was reportedly apprehended at the activist's home.
The Ministry of Foreign Affairs stated that Juma, who was arrested in July, had been granted relevant consular assistance.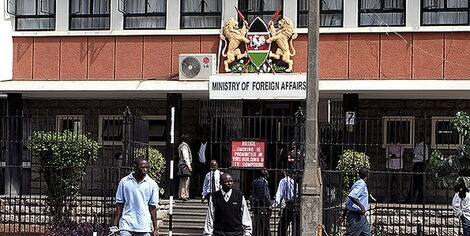 The Ministry of Foreign Affairs offices in Nairobi.
File